Dr. Z Sherman (Medical Director/Owner)
Dr. Z Sherman is the centre's medical director and owner. The Coral Medical Health Spa has been Dr. Sherman's dream for many years and in 2004, her dream became a reality. Please click here for Dr. Sherman's continued bio.
---
Ken Sherman (Manager)
Ken graduated from Wayne State University in 2004 with an honours B.S. in Marketing. It was then that Dr. Sherman and Dr. Sam made the decision to appoint Ken the General Manager of a new up-and-coming Business project formally known as The Canadian Clinic of Rejuvenation and Longevity (CCORAL), now Coral Medical Health Spa. Ken's expertise in the wellness field began when he was a child. Living in a household with two doctors, he quickly became aware of health and longevity. As a Canfit Pro Certified personal trainer back in 2000, Ken became a strong advocate healthy living and continues to do so today.
---
Joey Timko (General Manager)
Joey graduated as a System's Analyst and received a minor in Business. As a Canfit Pro certified Personal Trainer, he is an invaluable asset to the team at Coral. Joey has been with Coral as a part-time personal trainer since its conception in September 2005. Today, he is the General Manager who oversees the Age Prevention, Spa, and Medical Cosmetic Departments.
---
Natalie Volda (Spa Co-ordinator)
Natalie graduated from Beauty Exchange esthetics school and spa in Toronto and joined the Coral team in Feb 2010 as an Esthetician. Natalie enjoys working with her clients to help them feel healthy and good about themselves. She is positive, energetic, and loves helping clients reach their goals. In the spring of 2012, Natalie was promoted to the position of Spa-Co-ordinator. Natalie is an invaluable asset to the Coral team.
---
Jena Campeau (Medical Esthetician)
Jena graduated from Marvel Beauty School in June, 2008, and joined the Coral team in the Summer of 2008. She is a full-time Esthetician/Skin Therapist and is certified to perform all esthetic services. Jena has also completed Dermalogica skin care training at the Dermal Institute in Toronto. Her treatment regiment involves client-centered, customized treatments to help preserve the skin and target any issues that a client may be experiencing. She is a team player, promoting health and wellness through her own healthy and active lifestyle. In addition to fitness, Jena supplements her diet with a variety of pharmaceutical grade vitamins only offered at Coral. In February 2010 Jena was promoted to Medical Esthetician and is now trained on doing medical Esthetic treatments such as Velashape Cellulite Treatments, Dermasweep MD Microdermabrasion Treatments, IPL & Laser Hair Removal, Rosacea (Photorejuvenation) Sun Damage (Hyperpigmentation) Treatments, Laser Tattoo Removal, and Laser Vein Treatments!
---
Sarah Rivard (Certified Esthetician)
Sarah graduated from the Sheridan College Institute of Technology & Advantaged Learning 2005, and joined the Coral team in April 2012. She is a full-time Esthetician/Skin Therapist and is certified to perform all esthetic services. Sarah has completed Dermalogica skin care training at the Dermal Institute in Toronto, and has also attended the Aveda Institute in Toronto for aroma therapy, head and advanced body massage. Sarah loves what she does and is drawn to the spa world of relaxation and wellness. She genuinely enjoys pampering people and truly loves what she does. Sarah thrives in the continual advancement of this industry and loves aiding her guests in addressing their concerns and conditions, she is driven to help them accede results and see their beauty. Sarah loves the science behind products she recommends and enjoys reading up as much as possible on the chemistry and the effects of each product. In her spare time, she enjoy learning and living her other passion in the arts.
---
Kristin Quinn (Certified Esthetician)
Kristin graduated from Marvel in July 2007 and recently joined the Coral team in July 2010 as a part-time Esthetician. Kristen also graduated from the Canadian College of Health, Science and Technology in June 2005 as a Massage Therapist. With expertise in both skin care and massage therapy, Kristin is an asset to the Coral team. She is also a great listener, and enjoys working with clients of all ages. She is a problem solver and, in her spare time, researches new and innovative health and beauty tips. Kristin is a great addition to the Coral team.
---
Jackie Kotow (Certified Esthetician)
Jackie graduated as an Esthetician/Skin Therapist from Algonquin College in Ottawa Ontario in 2010. She joined the Coral team at the beginning of September 2012 as a guest services representative and is now performing full-time esthetic services. She is a positive and outgoing team player who strives for success with each client. Jackie has a strong and extensive knowledge of skincare and products and enjoys the process of helping her clients achieve their personal skin care and beauty goals.
---
Lynette Dela Cruz (Laser Technician/Lifestyle Educator)
A foreign trained physician with years of experience in the field of Medical aesthetics and lasers, She joined the Coral team last May 2010 as a part time Laser Technician performing photorejuvenation, hair removal and other skin procedures using state of the art laser equipment. She has been certified as a Skincare Therapist by the International Dermal Institute in Toronto. In October 2010, Lynette became a Certified Lifestyle educator and counsels clients on healthy lifestyle choices with balanced nutrition, physical activity and relaxation. Lynette also assists Dr. Sherman's with clinical procedures. Each day is a new learning experience for her as she gets to meet and interact with all the wonderful clients at Coral Medical Health Spa.
---
Rachel Wright (Registered Massage Therapist)
Rachel graduated from the University of Windsor in 2006 with an honours Bachelor of Human Kinetics degree. Looking to further her specialization in anatomy and biomechanics, she moved to Burlington to attend Canadian Therapeutic College's Advanced Standing Registered Massage Therapy Program. Rachel obtained her registration from the College of Massage Therapist's of Ontario in 2007 and began her full time practice at Coral Medical Health Spa. Rachel has continued to expand her skills with courses in myofascial release and hot stone therapy. Rachel is always happy to meet with new clients, and is able to bill insurance companies directly such as Greenshield and MVA.
---
Gina Bennardo (Registered Massage Therapist)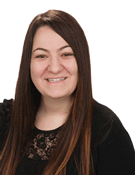 Gina has been practicing massage therapy for 4 years. She graduated from the Canadian college of health, science and technology, Gina has been registered with the CMTO since 2009 and does direct billing with greenshield, great west life and blue cross. Throughout her two year program, and four years of professional work, Gina has gained the skills in relaxation and therapeutic massage and has completed courses in Indie Head Massage, Deep Tissue and Hot Stone Massage. Gina is positive, determined and thinks of herself as a healer. She believes that massage therapy is beneficial and improves the quality of life for her clients as well as her own.
---
Julie Ducharme (Guest Services Team Leader)

Julie is a graduate of the Fitness and Leisure Management program at Cambrian College in Sudbury. She has been a member of the Coral team since April 2008 As a full-time member of the Guest Services team, Julie strives to ensure that each client has a relaxing and rejuvenating experience at Coral. She is an invaluable member of the Coral team.
---
 Jenn McMullan (Guest Services)

Jenn has received her Honours B.A. in English language & literature from the University of Windsor and Converged Media Diploma from St Clair College. She began working at Coral in November 2012 as part of the guests services team and provides occasional media/design work. She is dedicated to helping clients walk away with a peaceful and relaxing experience from Coral.