TEOSYAL®PEN is the first cordless, motorized hyaluronic acid injection system that allows us to elevate precision, with minimal discomfort and downtime for your best looking results!
Everything is controlled electronically, allowing the doctor to focus on your results rather than the manual pressure required by conventional syringes. TEOSYAL®PEN has also been designed for precision in delicate areas, opening up new possibilities for your beauty regimen.
An Accurate Tool for More Natural Results*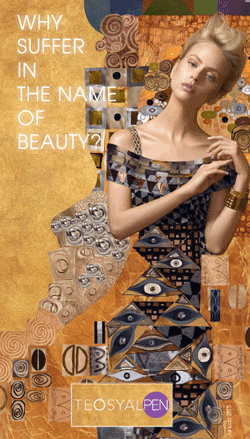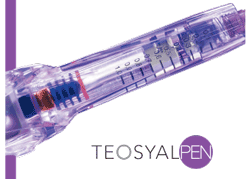 TEOSYAL®PEN allows your injectable practitioner to be more precise. The volume and injection speed are programmed by your injectable practitioner, according to the requirements of the specific area to be treated. Using the TEOSYAL®PEN, the filler is injected in a precise, homogeneous flow.
Automated Gentle Injections = Faster Recovery*
With a conventional syringe, the doctor must push the plunger to insert the gel. This applied pressure is often uneven, resulting in a more painful experience for the patient.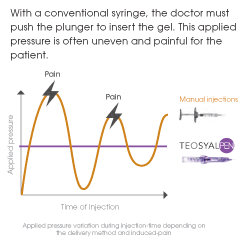 TEOSYAL®PEN brings a new level of comfort and was designed to be gentle, consistent and virtually painless.
Afterwards, you can quickly resume normal activities, such as going back to work the same day.