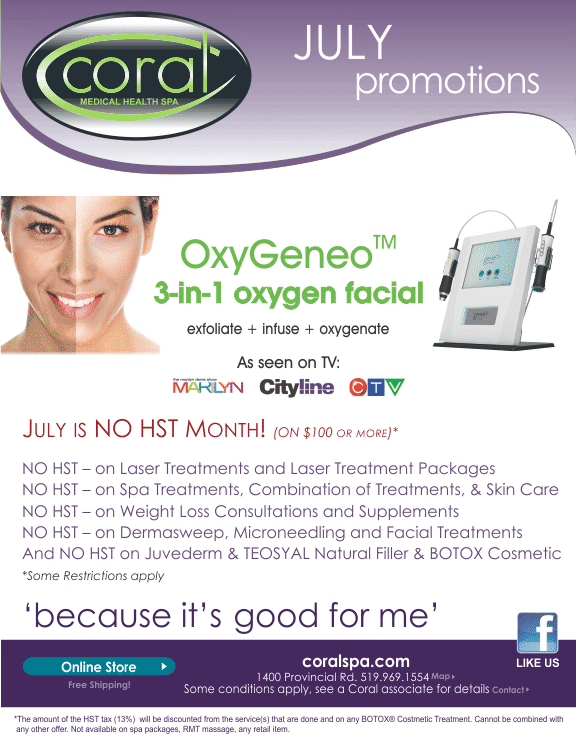 We are a dedicated team of health professionals who strive for clinical excellence in the area of age prevention, wellness, relaxation and health promotion in Windsor, Ontario.
Our facility offers a wide variety of different services from our three main departments: Age Prevention, Medical Cosmetic (including Laser Hair Removal) and Complete Day Spa.
Try our online store!
Looking for a Gift certificate, your favourite spa product, or a supplement? Click here to visit our online store.
To view the Spring 2019 edition of the Coral Insider Newsletter, please click here.
Looking to book an appointment or ask a question? Please contact us.